TRUCK DRIVER & CDL TRAINING
Lifetime job placement assistance.
Individualized truck driver training.
Financial aid for CDL training programs.
You choose training in manual or automatic shifting trucks!!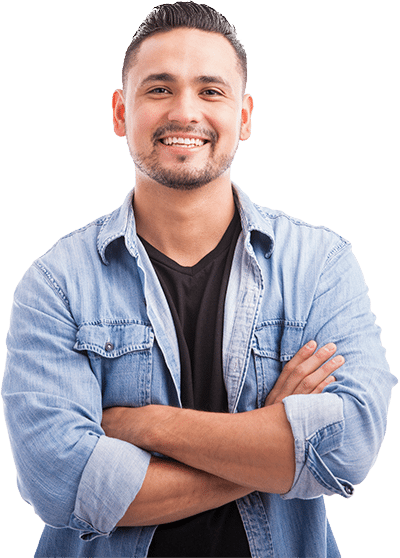 The Southwest Truck Driver Training Difference
For more than 20 years, Southwest Truck Driver Training has taught and empowered students for enduring truck driving careers. We offer instruction from multiple locations: Phoenix, Tucson, and Las Vegas.
We prepare you for a new career working with trucking companies hiring in-demand professional drivers. Many of our graduates who work in the trucking industry have jobs that pay well and provide full benefits, including tuition reimbursement and 401(k) retirement plans.
In as few as 4 to 5 weeks, you can be on your way to a respected professional career with great compensation prospects that keeps our economy moving.
Local & Independent Trucking School
Many CDL schools are owned or directly affiliated with trucking companies. Southwest Truck Driver Training is an independent truck driving school, which means we work for you. We're also proud to be a part of our communities and have won numerous awards for our service.
Our financial aid professionals work with our students on a plan for making this training investment in their earning potential. From state grants to an in-house tuition program, we have financial aid options to help meet your needs.
Lifetime Job Placement Assistance
Southwest Truck Driver Training offers graduates lifetime job placement assistance in local, regional, dedicated, and over-the-road (OTR) truck driving positions. Our relationships with recruiters in numerous transportation companies can help pave your way into a new career.
CDL Instruction at Our State-of-the Art Facilities
Southwest Truck Driver Training's facilities are equipped with the latest trucks, and our master instructors help make sure you learn what you need to start your new career off strong in as few as 4 - 5 weeks.
Entry-Level Driver Training (ELDT) approved CDL A, CDL B, and endorsement programs
Theory (classroom) and behind-the-wheel (range and public road) instruction
Hands-on and digital teaching methods
Modern, industry-standard equipment
Military veterans on staff
1-on-1 training available
success stories
"I currently work in the oil fields of North Dakota and making great money! This would never have happened for me if it wasn't for Southwest's amazing Job Placement Staff!"
~Kevin, US Army veteran
"I looked at three different driving schools before walking into Southwest. I knew immediately, it was the place for me. Solid training and the respect you deserve." 
~Shelly, US Air Force Veteran
"A CDL can open many doors, from driving an 18-wheeler to transporting passengers. A CDL says that I am a professional driver and will transport people and cargo professionally. Southwest Truck Driver Training prepared me to be a professional driver; starting day one" 
~Alex
"Since leaving Southwest for my first trucking job numerous people have told me how impressed they are with my driving skills. I tell them all that Southwest prepared me to be the best."
~Melina
"I live in New Mexico and couldn't find a truck driver training provider in my area. I found Southwest Truck Driver Training on the web, gave them a call and before I knew it I had my CDL and a job!! Thank you Southwest." 
~Karl 
"After exploring several different companies I chose Southwest Truck Driver Training. Primarily because I chose who I wanted to work for after graduation. They supported my decision every step of the way"
~Tim
CDL Training in Phoenix, Tucson, and Las Vegas
Just off the I-10 at Miracle Mile Rd. on Glenn St. Our Tucson campus has been here for over 25 years.
Our newly updated campus is located on 51st Avenue, south of Buckeye Road.
Southwest Truck Driver Training is hiring truck driving instructors for all of our locations. Learn more
Open new doors with our unique CDL training & lifetime job placement assistance
Discover Your Road to Success: